CityNet promoted the Urban SDG Knowledge Platform at the Global Platform for Disaster Risk Reduction from May 23-28 in Bali, Indonesia.
This interactive leaflet presents 3 best practices from the platform's policy repository that cover vaired DRR approaches that can be applicable for cities in the Asia Pacific.
The pamphlet is designed to encourage knowledge sharing, the replication of DRR best practices, and localization of SDGs.
The cases are summarized briefly and a QR code will bring the reader to the Toolkit on Localization of Urban Practices to run a short test to assess the probably of successful case localization in their home city.

Featured Case Studies:
-Developing Human Resources to Enhance Community Disaster Prevention Capabilities | Matsuyama City, Japan
-From Critical Land to a Dream Urban Foreset | Banda Aceh, Indonesia
-Seoul's Flood Control Policy | Seoul, Republic of Korea

A summary and links to video footage from the International Urban Resilience Forum Seoul 2021 are also included on the back page to catch GP2022 participants up on the event in case they missed it.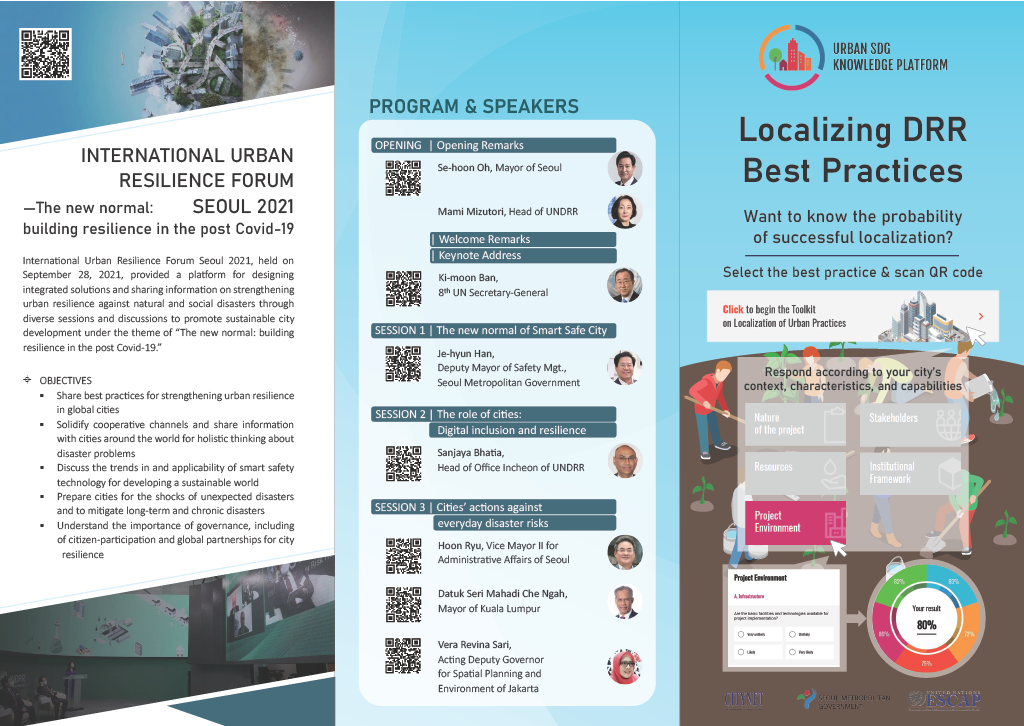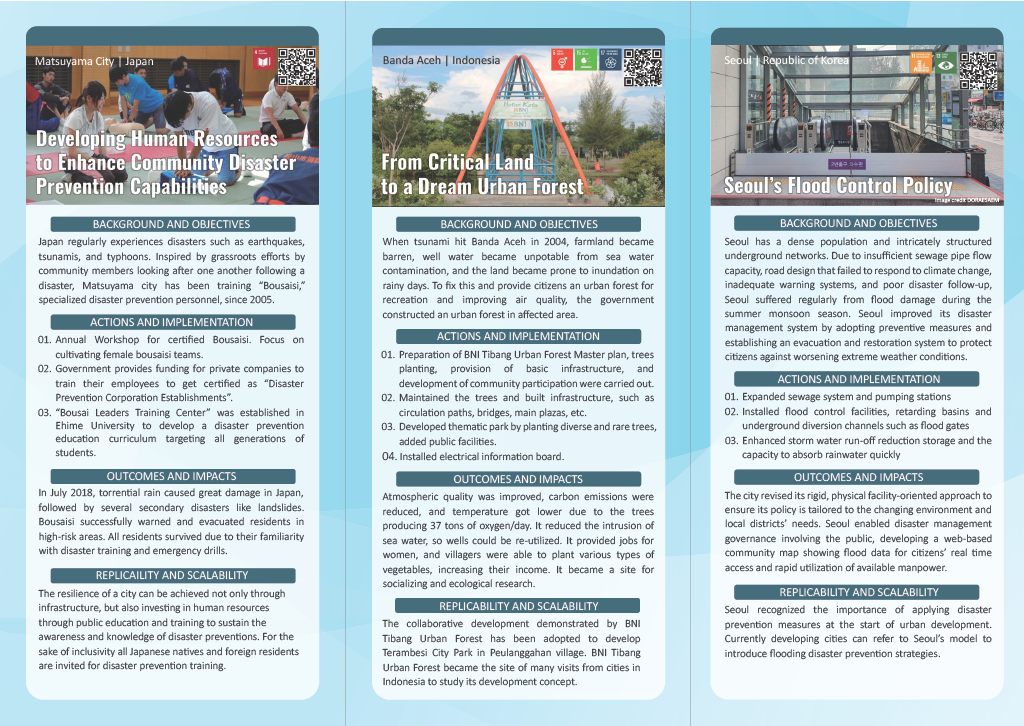 (Pamphlet designed by Sumin Yoo)